Chiropractor Near Fairhaven, Ohio
Credible All-Natural Chiropractor Near Fairhaven!
Get back to your healthy, active self with the help of a professional chiropractor near Fairhaven, OH. At Peak Performance, we provide high quality all-natural chiropractic services to help our patients achieve their wellness goals. We'll work with you to create a treatment plan that fits your needs and schedule. 
Chiropractic care is a safe and effective way to treat a variety of conditions, including: 
Back pain

 

Neck pain

 

Headaches

 

Joint pain

 

Arthritis

 
If you're looking for an all-natural way to improve your health and quality of life, contact Peak Performance today. We offer chiropractic services in Fairhaven, OH and other nearby cities.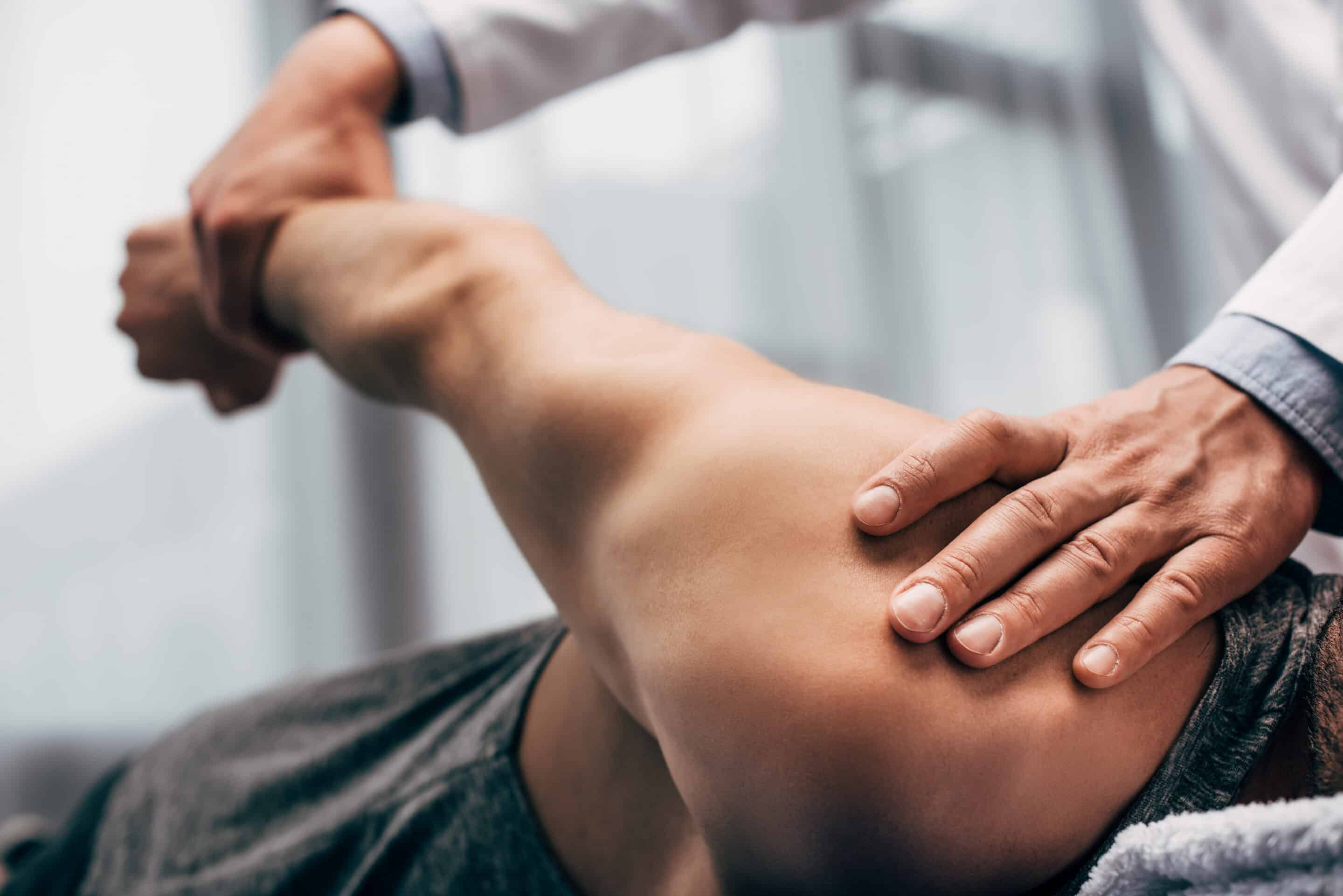 Chiropractic Adjustments
At our practice, we focus on chiropractic adjustments to help restore balance in the body and allow it to function as nature intended. We tailor our approach to each individual patient, using a range of modalities and techniques depending on their specific health concerns. 
Sports Injury Recovery
At Peak Performance, our team of skilled sports chiropractors can resolve a wide variety of injuries, ranging from weightlifting accidents to in-game injuries. Our solution consists of treatments that will help you recover and get back to your peak performance level. We also provide preventative and maintenance services that can help you avoid future sports injuries. 
At our chiropractic clinic, we focus on natural healthcare methods to help your whole body heal and function properly. Many of the conditions that our patients come to us with are often related to other areas of the body. We strive to help you achieve a better life by promoting feelings of wellness throughout your entire body. 
Orthopedic Chiropractic Care
Having strong muscles and bones is crucial for being able to move and function properly. When we restore proper function to the body, injuries heal faster and are less likely to persist. 
Frequently Asked Questions About Our Chiropractor and Chiropractic Care Near Fairhaven
What problems can a chiropractor improve?  
At our chiropractic office, we focus on finding the root cause of your health concerns, rather than simply treating the symptoms. We take a holistic approach to care, considering all aspects of your health and well-being. As a result, you may see improvements in your sleep, mood, energy levels, digestion, and overall physical condition. 
How many chiropractic visits will I need?  
Each individual will require a different number of visits before they reach an optimal level of health. Chiropractic care is a progressive therapy, which means that you won't be "treated" overnight but should gradually feel better as the therapy continues. 
What should I expect at my very first chiropractic care visit?  
At your first appointment, our chiropractor will ask you questions about your health and current condition. We may take x-rays and/or perform a chiropractic adjustment or other therapies. Every individual is unique, and we will share our suggestions once we find out more about your problems.
Professional Chiropractor Services Near Fairhaven, OH
Fairhaven, OH is an unincorporated community in Israel County, Ohio. It is located near the Ohio River, and has a population of 32,000 according to Wikipedia. The community was platted in 1832, and the first post office was established in 1833. Fairhaven is home the famous Bunker Hill house, which is on the National Register of Historic Places. The community is also home to a number of small businesses, including a grocery store, a hardware store, and a few restaurants. There is also a public library in Fairhaven. Peak Performance Chiropractic is happy to offer people in Fairhaven, OH professional chiropractor services that can help improve their health and quality of life. Contact us at 817-225-4082 today to get started!