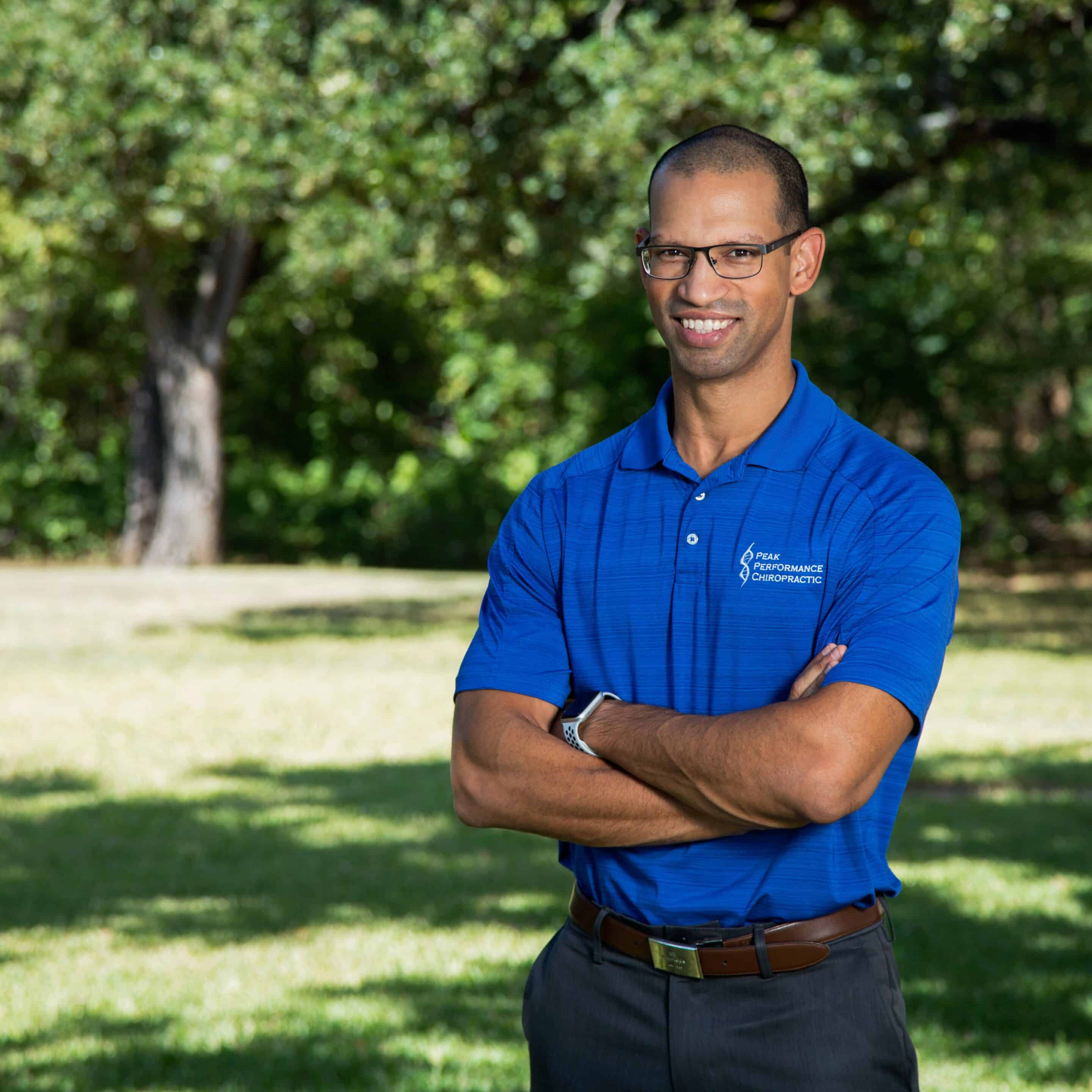 "Health is the single greatest asset you will ever possess, but it must be earned and nurtured."
As a life long athlete I have endured injuries, which kept me from performing at my fullest. Much of the time I was given ibuprofen by athletic trainers for pain relief, and like many athletes, I just took them simply because I was told to.
Once I enrolled in chiropractic college I quickly realized what fascinated me most was the education I received on proper movement patterns and biomechanics. Instantly I understood the ibuprofen I took did far more damage than the initial injury it was meant to "treat." Today, I see so many patients in that same boat. They are looking for answers. They want to know why they feel the way they do and most importantly they are tired of taking pills.
Every new patient that comes into my office receives a comprehensive functional fitness assessment to gauge where they are currently, and determine which steps are necessary to achieve the goals they want to reach. Whether it is starting to exercise again (or for the first time), or simply being able to play with their kids without pain getting in the way.
We at Peak Performance Chiropractic create a road to recovery and wellness.
I have never stopped being an athlete. I started baseball when I was six. In high school I played football, volleyball, and ran track. I continued to play football at the Division III level in college. I have been a crossfitter since 2013 and started coaching Crossfit in 2014. I competed in the Camp Gladiator finals in Austin, TX in November 2017 and ran my first half marathon, The Cowtown, in February 2018. I am closer to 40 than I am to 30 and best of all I do not feel like it.
Health is the single greatest asset you will ever possess, but it must be earned and nurtured. I would love the opportunity to help you and those you care for most enjoy the healthiest and best life possible.